Sirion CLM for Merger & Acquisition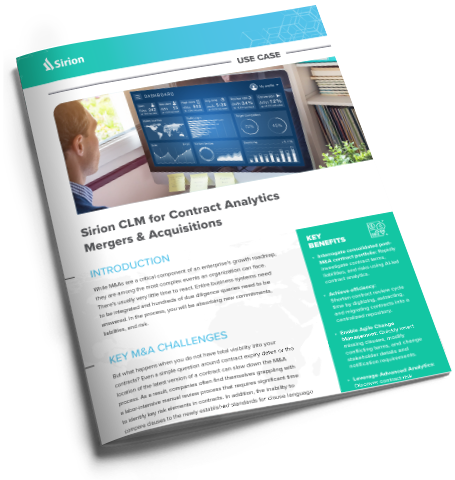 What's Inside?
M&As are among the most complex events an organization faces, characterized by integrations across disparate business systems, thousands of due diligence queries needing resolution, and absorption of new commitments, liabilities, and risk.
At times like these, being able to manage and interrogate contracts can make all the difference.
Sirion's AI-led document extraction, governance, collaboration and analytics platform can simplify this process, standardize your commercial contracting practice, and enable you to gain insights into how the M&A is going to affect every stakeholder in the value chain.
Download this Solution Brief to see how Sirion's advanced features can help streamline the M&A process.
Fill this form to download your copy