Faster Contracts. Better Contracts.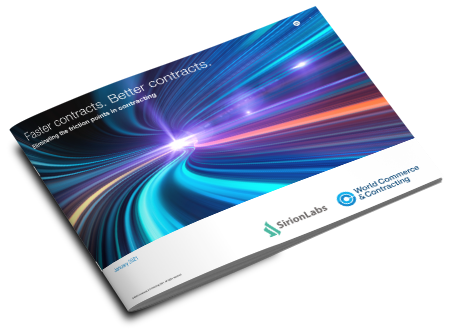 What's Inside?
"The typical contracting process has more than 40 friction points."
"The average added-value to be achieved by addressing the friction points in contracting ranges between 0.5% - 15% of contract revenue or spend."
The uncertainty created by the pandemic has accelerated the digitization journey for most businesses. This is especially evident in the contracting function. However, a tactical application of technology is not going to deliver the desired results.
Digital strategy must be based on understanding where the problems are. Research by World Commerce & Contracting and Sirion shows that there are 40 such problem areas or 'friction points' that cause delays, inefficiencies and lost value across the contracting lifecycle.
Download this report to discover the friction points in contracting and explore how organizations are leveraging AI-powered CLM technology to eliminate them.
Fill this form to download your copy