Smarter Contracting for Everyone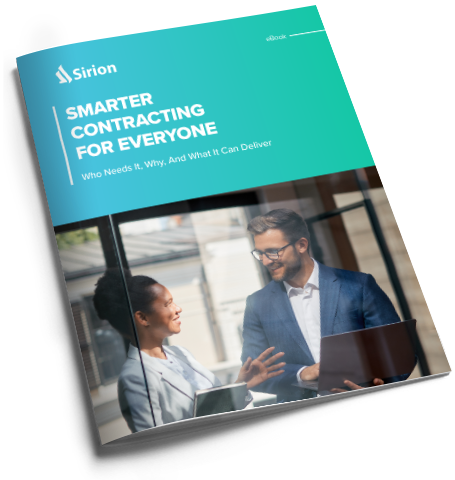 What's Inside?
Smarter contracting can help unlock new value for key business functions. Be it the company's general counsel or the head of finance, or the sales and procurement leaders, their success hinges on their ability to take control of contractual relationships.
As a best-in-class CLM solution, Sirion has been architected to seamlessly merge itself with critical enterprise processes and offer a rich set of capabilities, which can help stakeholders across the value chain meet and overcome challenges that are unique to their area of operation.
Read this ebook to discover how the new generation of AI-powered CLM technology like Sirion can help different enterprise functions overcome their contract management challenges that conventional CLM solutions have failed to address.
Fill this form to download your copy