Supply Chains In A Post COVID-19 World -
How Contract Intelligence Can Strengthen Procurement and Protect Your Organization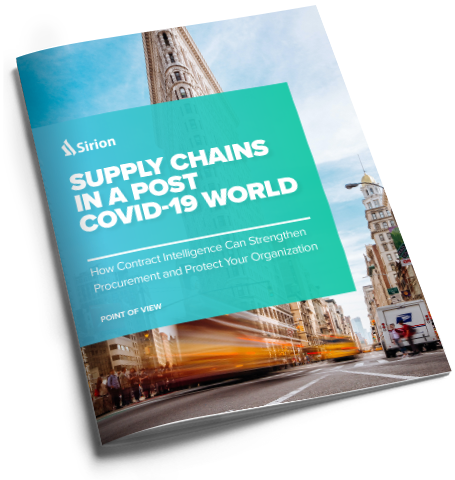 What's Inside?
Globalization compelled supply chains across industries to spread further and further out in search of greater sourcing efficiency and increasingly lower costs. As a result, the pursuit of financial efficiency created a system whose fragility was exposed almost overnight by the COVID-19 pandemic.
As businesses prepare to learn from and emerge stronger in the post-pandemic world, they will need to reimagine how they manage supply chains, supplier relationships, and ultimately the underlying contracts that govern outcomes.
In this paper, we discuss how artificial intelligence led contract management can be a driver for supply chain transformation that empowers enterprises with intelligence to help pivot and respond to Black Swan events and more.
Fill this form to download your copy